2023 Garbage & Recycling Schedule
New Recycling Containers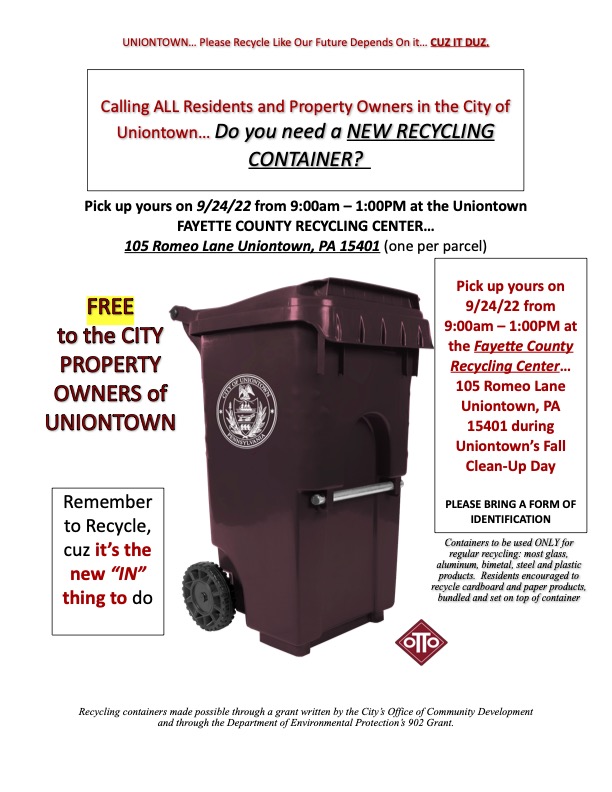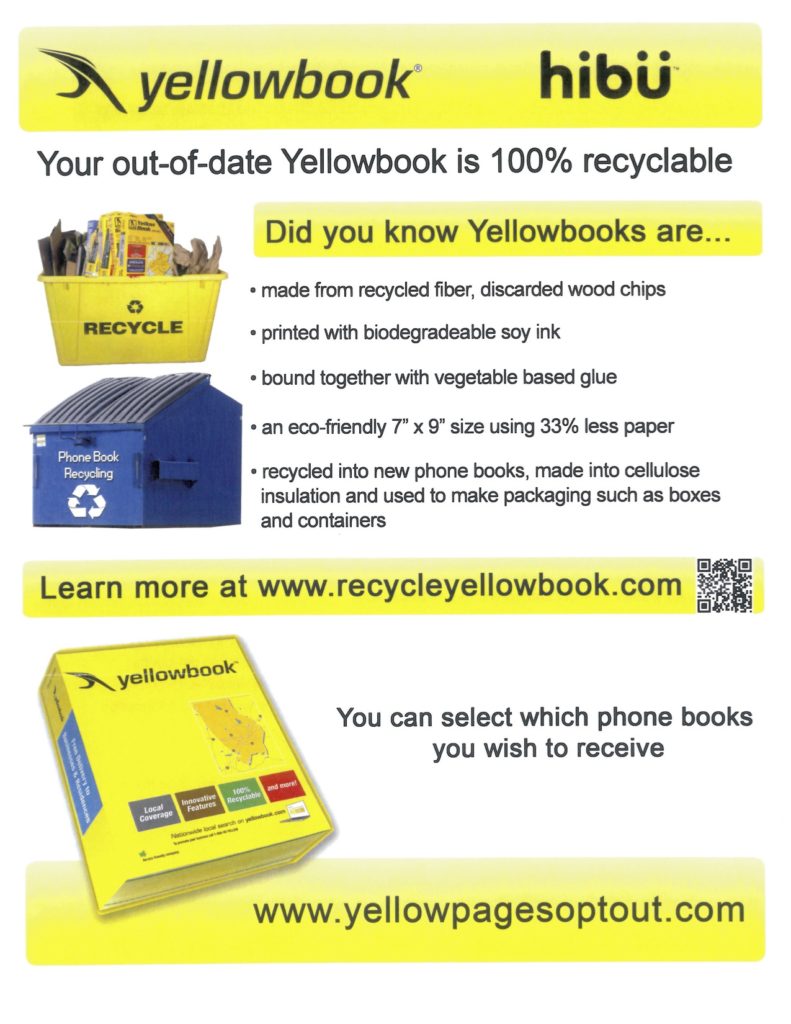 Street Light Out?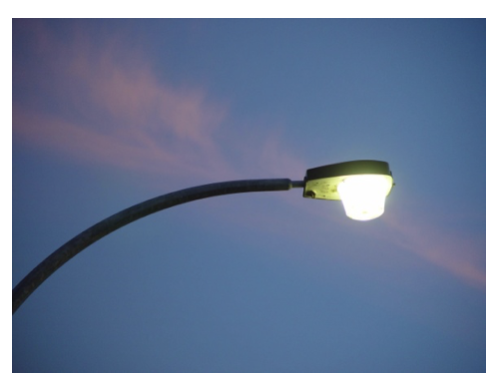 PLEASE CONTACT CITY HALL AT (724) 430-2900 TO REPORT IT
PLEASE HAVE ANY OF THE FOLLOWING INFORMATION TO EXPEDITE THE REPAIR:
*POLE NUMBER LOCATED ON THE POLE
*LOCATION OF STREET LIGHT (EX. IN FRONT OF 123 MAIN ST, BEHIND HOUSE 123 MAIN ST, CORNER OF 123 MAIN ST AND 456 ZERO ST)
*WHAT THE LIGHT IS DOING – OUT, BLINKING, ALWAYS ON
Below are the HOLIDAY NO PICK-UP DATES
New Years
Memorial Day
4th of July
Labor Day
Thanksgiving
Christmas
If the holiday falls on a weekday then services are delayed by one day.  For example on Thanksgiving there is no service and we pick up on Friday and Saturday.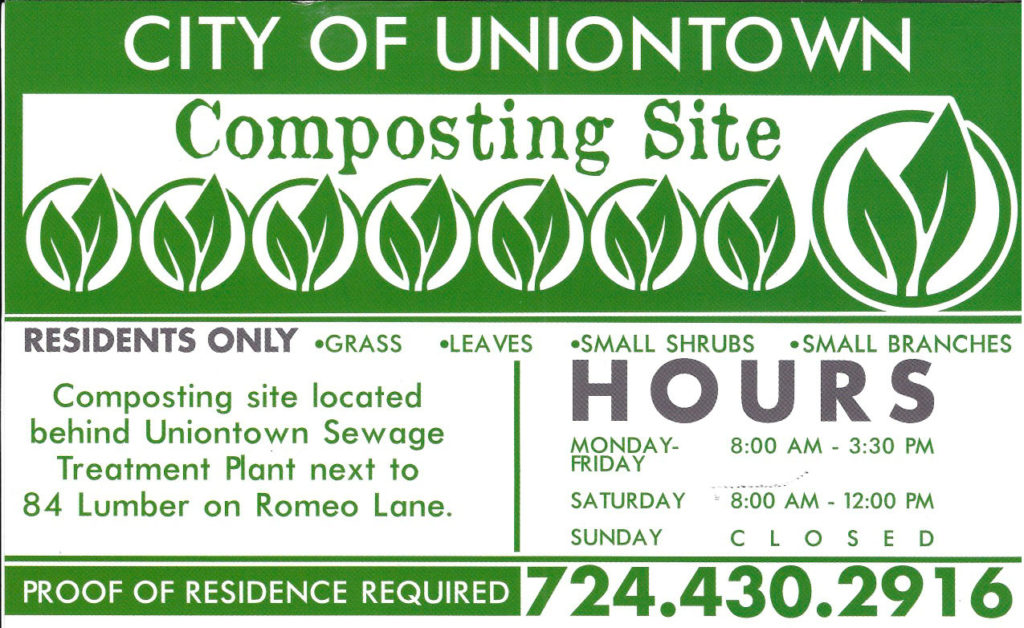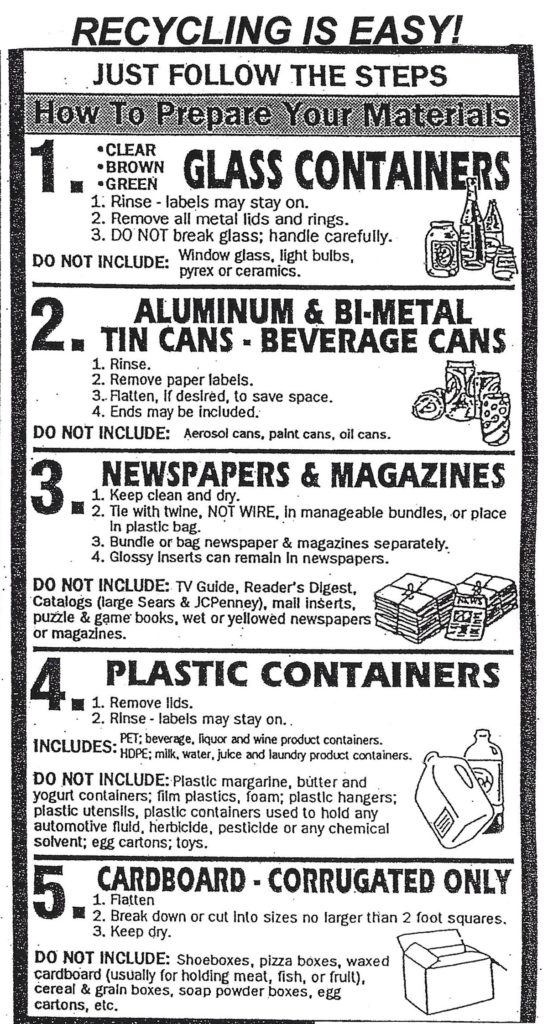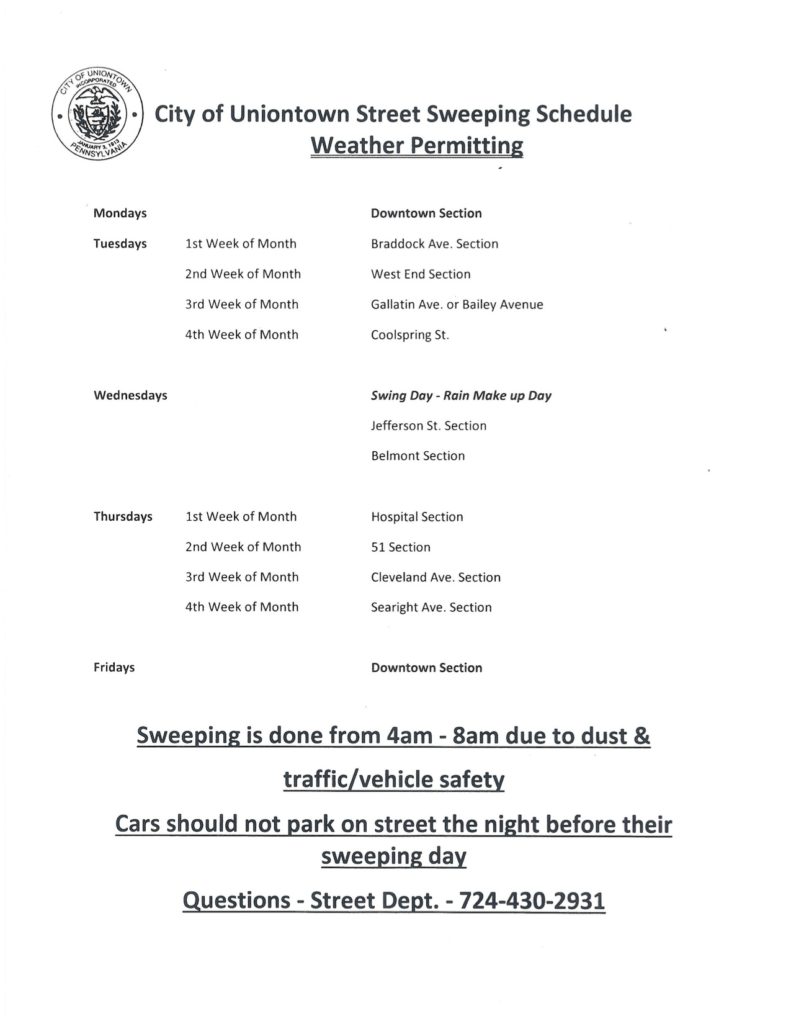 City of Uniontown Curb Side Residential Grass & Leaf Pickup Schedule
*Pick up is on Mondays & Fridays
*Items must go curbside
*Grass & clippings must be bagged 
*Commercial Customers must take items to the Compost Site located behind Uniontown Sewage      Treatment Plant on Romeo Lane 
Monday-Friday8:00am – 3:30pm
Saturday8:00am – 12:00pm
SundayClosed